Switzerland is home to some of nature's most generous gifts, making it an ideal destination for people from all corners of the globe. Recently, UK residents and countless cyclist enthusiasts have stepped foot in the country to explore its incredible physical features. Cycling in Switzerland has been greatly promoted through the development of route networks across the national territory since 1998. Today, riders can explore the country along nine national routes with about 8,500 Km of marked cycle paths. Competitions are also quite common, with one of the biggest events being the Tour de Suisse, which is part of the UCI World Tour.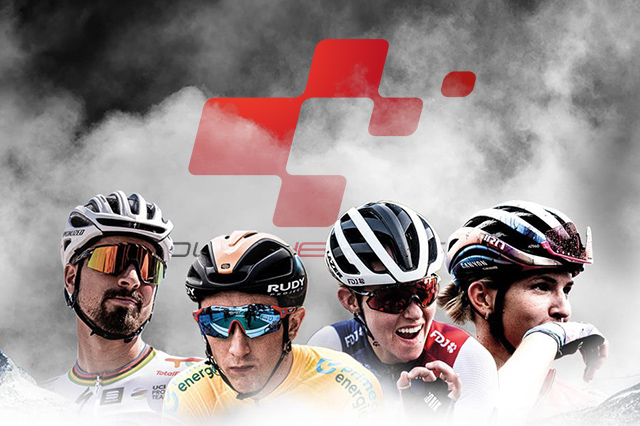 What's Cycling for Leisure Like?
Switzerland has been known as the "playground of Europe" for the longest time. You've probably guessed that this is because the country is naturally blessed making it ideal for tourism. Indeed, for years now, organizing a cycling holiday in Switzerland has become quite common among UK residents and lovers of cycling. Some of the newest routes for this activity such as the Baselbieter Hof-Route, Herzschlaufe Langnau, and Boucle champêtre du Nord Vaudoisare. The routes are bookable within specific periods and their cost may vary depending on other related elements. What better way to enjoy some free time alone or accompanied than riding across evergreen land?
Why not try cycling on routes that bord water bodies? One of the most popular is the Rhone Route which offers you a view along the Rhone River through the hearts of vineyards, villages, and towns. If you're new to cycling and are concerned about how easy it could be, the Rhein Route could be ideal as it is suitable for all levels of cyclists. The route takes you to create enjoyable memories with the breathtaking views of Chur starting from Disentis. There's also the Aare Route which follows the Aare River passing the Aareschlucht to finally lead you to the Mittelland region.
Another very interesting way to explore cycling in Switzerland is to opt for routes designed as a loop. In other words, you end your tour exactly where it began. A rather rare route type for loop racing is the Industrie-Veloweg Winterthur which connects 20 industrial sites through a 20 Km bike route. The Châteaux de Sion et Environs is a route for experienced cyclists who do not mind pushing a little hard. It goes through orchards, vineyards, forests, built structures, and the Alpine panorama. This route is quite enjoyed for cycling events and requires about 1 hour 37 minutes to be completed. By the way, learn about the type of bicycle that's best fit for you to better experience.
Best Cycling Events in Switzerland
When it comes to the hosting of tournaments and competitions in cycling, Switzerland has periodic calendars. This year, for example, one of the cycling events in Switzerland was the 76th edition of the Tour de Romandie which is part of the UCI World Tour. It was held from the 25th to the 30th of April at its usual location. About a month and a half after that was the Grosser Preis des Kantons Aargau which consisted of fifteen laps around the town of Gippingen. In early July 2023, the Axion SWISS Bank Gran Premio Città di Lugano was held and was won by INEOS Grenadiers, a team of professional cyclists from Britain. Before this event, was the Tour de Suisse which is the showcase for Swiss riders as they unsurprisingly have the most success in it. It was held between the 11th and 18th of June 2023 with the first place claimed by the Dane, Mattias Skjelmose.
Every year, the Tour de Suisse and other similar cycling events draw the attention of millions of spectators in the world. Whether watching in person or on-screen, it's often with much amazement that fans accompany their favourite riders. Apart from just viewing, many people dive into betting on cycling in Switzerland to prolong the entertainment. This is greatly facilitated by numerous bookmakers who include cycling events and betting markets on their lists of events. When placing your wagers always ensure that you are sufficiently informed about the previous stats of the race participants. It might also be a good idea to do some research on the cycling route involved to place more strategic bets.